C-Suite Strategic Series: The Road Map
July 13 @ 1:00 pm

-

3:00 pm
Event Navigation
C-Suite Strategic Series: The Road Map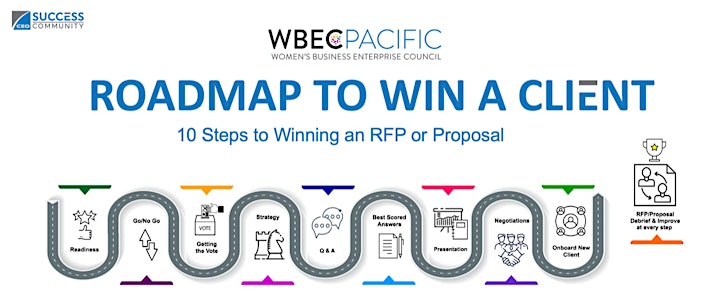 Join us for the C-Suite Series: The Road Map. Marianne Ellis, CEO of CEO Success Community, will walk us through the 10 Steps to the Win! As a former BUYER, she knows what it takes to win an RFP or Proposal.
"My time spent with Marianne Ellis on an upcoming RFP has been invaluable. Marianne has taken the mystery out of how RFPs are scored, and how they should be written. I am forever indebted to Marianne for her wisdom."
Kathie Tetreault, Founder & President PLS
Saddleback Surveys, Inc.
Marianne will discuss the 10 STEPS to The Win.
1) Readiness
2) Go-No Go
3) Getting the Vote
4) Strategy
5) Q&A
6) Best Scored Answers
7) Presentations
8) Negotiations
9) Onboarding the Win
10) Ongoing Debrief
Bring YOUR Proposal or RFPs that you are working on right now to our session for real-time help. A workbook to improve your Win Rate is included in this C-Suite Session: The Road Map.
We look forward to seeing you there!